Me in Arches National Park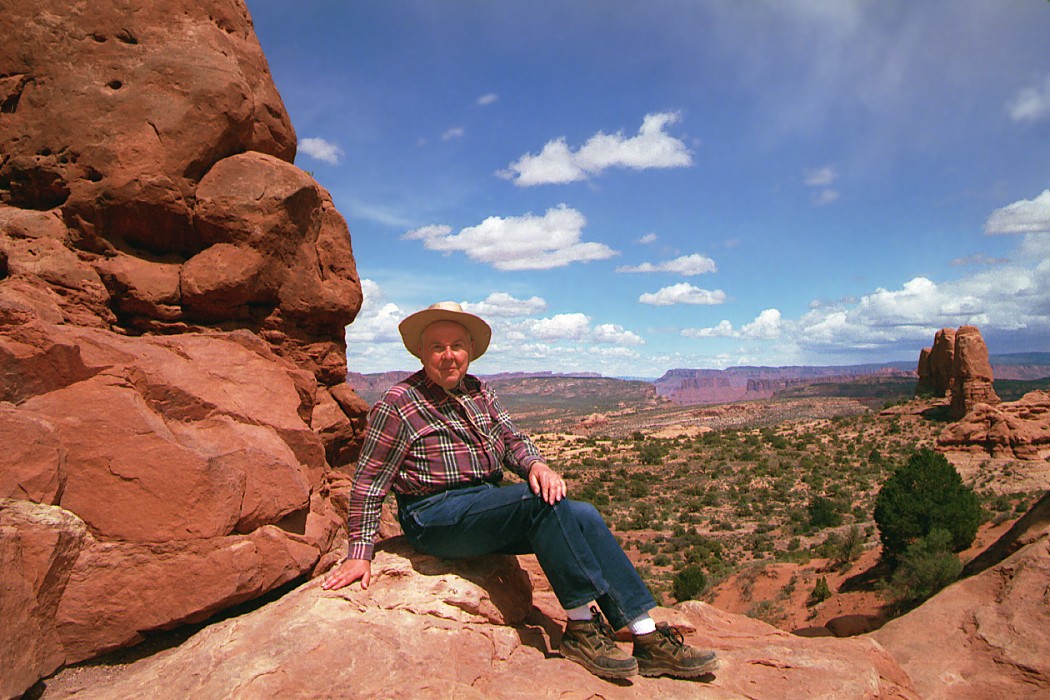 The picture was taken by my friend Randolph in May 2000 in Arches National Park, Utah.
The camera used was an old PENTAX with a 50 mm 1:1.4 lens. The Agfa negative film was scanned at a photo lab. Blemishes from the scanning process were removed and the image was scaled down, converted to JPEG and sharpened with GIMP.